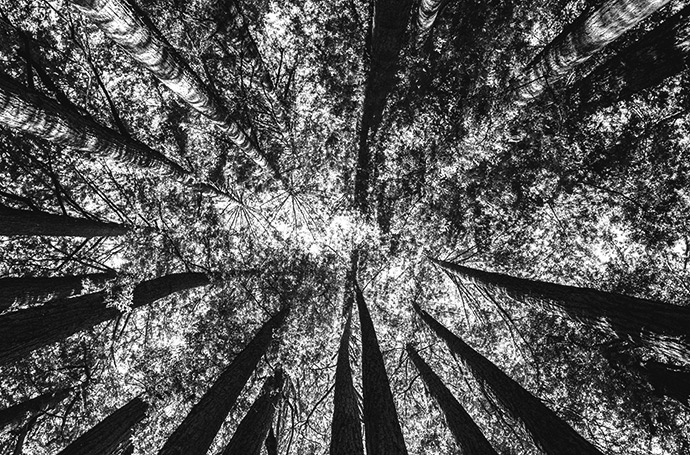 Net Zero
Planning and implementing realistic and achievable routes to Net Zero
The Net Zero imperative
The goal of Net Zero is driven by the need to limit our impact and keep global warming to no more than 1.5C above pre-industrial levels.
It's recognised that in order to achieve this;
Carbon emitted must be balanced with the carbon that is removed (Net Zero Carbon) by 2050
Near term emissions should be halved by 2030.
There are also other influencing factors that should be considered within the transition to becoming Net Zero.
Consumer awareness and direct experience of the climate crisis means a growing number will seek out organisations with strong environment credentials.
For investors, Environment, Social and Governance (ESG) performance is now an essential metric.
Employees want to work for businesses who are serious about sustainability and 'doing the right thing'.
In order to meet these challenging objectives it is essential to choose the right partner to establish a roadmap to Net Zero.
In future, Net Zero companies will attract the best employees, be preferred as suppliers and by consumers, and secure more investment. Inaction puts organisations at risk
Why partner with Carbon Architecture?
We have over 10 years of experience in helping complex organisations become more sustainable. Our expertise helps you create the business case for transitioning to Net Zero, including a clear actionable strategy that will enable you to progress towards your target in a realistic way that fits your business aspirations.
Our engineering team also assists with implementation of strategies where clients require this support, including the measurement and reporting of the results. Our service can also provide training and guidance to up-skill internal teams so they become self-sufficient.
For smaller businesses with less complex requirements, we recommend they start by establishing an environmental management framework such as Green Mark, which provides the foundations needed to understand your impacts and the changes you can make.
A Proven Net Zero Methodology
Measure Baseline & Establish Targets
The gap to Net Zero carbon is measured using our InMetriks Analytics software; an intelligent tool which captures existing data from buildings & processes to determine the performance of assets. This data is cross-referenced with energy & carbon reporting.

Emission Reduction
InMetriks allows us to identify carbon hotspots and quantify reduction opportunities. We can then optimise buildings & processes by prioritising emission reduction projects for Scopes 1, 2 & 3, so that organisations can minimise demand as much as possible.

LZC Solutions
Our experienced consulting team works with clients to review their operations, and assist in creating investment strategies which integrate low and zero carbon technologies. The aim is to ensure business resilience and sustainable growth.

Sustainable Procurement 
We help companies map out risks and opportunities, so that they can procure the right renewable energy source for their business. Supply chains are analysed to assess the carbon impact of procured goods & services, so that clients can engage suppliers.

Carbon Offset
We work closely with clients to investigate the costs and practicalities of offsetting residual emissions, using channels which are wholly credible and regenerative in nature. Where possible, offsetting is always kept to an absolute minimum.

Monitor & Verify
It is now standard practice to embed a reporting structure and the appropriate technology, so organisations can measure the efficacy of their investments and verify long-term carbon savings. InMetriks Analytics is delivering this solution across sectors.
Net zero: the benefits
88%

of businesses

with robust sustainability practices demonstrate better operational performance1

70%

of organisations

have or plan to make a formal net-zero commitment2

50%

of consumers

say that they are willing to pay a premium for sustainable products3
Sources:
From the Stockholder to the Stakeholder: How Sustainability Can Drive Financial Outperformance
"Edie.com. In numbers: How prepared are UK businesses for the net-zero transition?" McKinsey.com
Sebastian Gatzer and Daniel Roos, "The path forward for sustainability in European grocery retail," June 14, 2021,