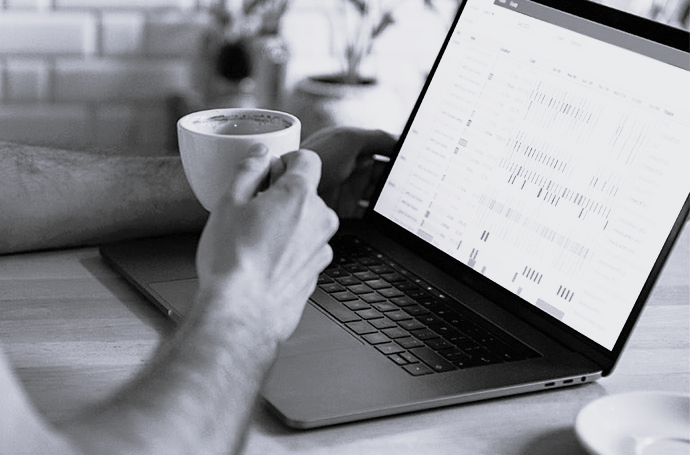 InMetriks Analytics

Putting data at the heart of your business
Unlocking data to drive operational improvement
InMetriks offers a suite of tools which help energy intensive estates identify and action cost saving opportunities. Our services make sense of how your assets are performing, bringing together powerful software with the expertise of our consulting team.
InMetriks has become a critical part of long-term sustainability strategies, delivering a cutting edge service which simplify the benchmarking, identification, quantification and prioritisation of optimisation measures. Our clients also minimise the carbon impact of their built estate, as our solutions give them the insight they need to accurately baseline performance, optimise operations and push for continual improvement.
As energy-intensive organisations across the public and private sectors put operational efficiency at the core of sustainable growth strategies, they continue to recognise that reducing their demand for energy is the first step to achieving NetZero.
Making data transparent and delivering actionable insight
We deliver our InMetriks services via a secure cloud-based platform, so that clients can readily access their data. Here, utility and building performance data sets are analysed to generate rich reporting; boosting optimisation and meeting verification needs, and providing accurate reconciliation of data to meet regulatory requirements.
We bring your building performance data together into one user friendly ecosystem, where you can derive meaningful insight and use the rich analysis tools to better inform your decision making:
Identify further opportunities to drive continuous operational improvement across your estate
Enable accurate analysis and reporting of energy & carbon within your business as we push for NetZero
Future proof your business as InMetriks scales as you grow
The complete business optimisation package
InMetriks Analytics uses machine learning algorithms to analyse and cross reference multiple data sets in real time; minimising operational risk, boosting performance and enabling a highly proactive building management service

InMetriks Monitoring & Targeting provides a modular, hosted service, tailored to deliver an advanced energy management solution. Our tool harvests data from automated smart meters across estates, to enable rich reporting on utility consumption, and historical trends analysis enables energy reduction planning

InMetriks Compliance delivers an energy audit framework to identify efficiency and cost saving opportunities. It delivers ongoing tracking of the penetration of best practices and technology as companies progress towards their targets
InMetriks clients
InMetriks works with an extensive list of clients from the Private and Public sectors, including numerous NHS Trusts, combined authorities, and businesses in services and manufacturing. To find out how InMetriks could help you, contact us for a consultation.